Backup4all is now available in a boxed version in some retail stores in Poland, through a distribution from our partner Komputer Swiat. If you are living in Poland you can order the Professional version from the Empik chain of stores or through KomputerSwiat. If you're curious how the DVD case looks like, here's a visual of it: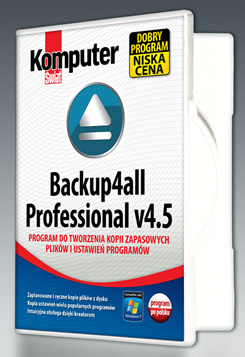 If you are in Poland you can order online too, via:
NOTE: This is a Polish edition of Backup4all Professional, so it's not available in English.